Vicki Dashley, DVM
Dr. Dashley was born and raised in El Paso. She graduated from Bel Air High School's Medical Magnet Program in 2002 and went on to UT Dallas for her undergraduate work, where she graduated Cum Laude with a degree in Biology and Business Administration. She received her DVM Magna Cum Laude from Texas A&M College of Veterinary Medicine in 2010. Prior to graduating veterinary school, Dr. Dashley worked as a veterinary technician for 10 years at an El Paso veterinary clinic. She later spent 6 years working as a veterinarian in El Paso before moving to TLC Animal Hospital. She enjoys spending her spare time with friends and family, riding horses, reading, cooking and traveling. Her pets include 5 rescued dogs, 4 cats, and a bird. Her professional interests include internal medicine, feline small intestinal disease, orthopedic and soft tissue surgery, animal behavior, and preventative medicine/client education. Her medical philosophy is to provide quality, compassionate veterinary care. Dr. Dashley is a Fear Free Certified Professional and an advocate for addressing the emotional as well as the physical health of her patients.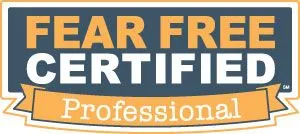 ---
Dr. Alfredo Lara

Dr. Lara was born and raised in Mexico and then later moved to El Paso, Texas. He is an alumni of The School of Veterinary Medicine in Juarez Mexico at Universidad Autonoma de Ciudad Juarez. After graduation, he practiced veterinary medicine in Juarez Mexico for about 5 years then decided to transition back to El Paso with the goal of obtaining a doctorate in veterinary medicine certification. Before establishing himself as a DVM, he worked as a veterinary technician at a clinic on the west side. He later started working as a vet tech at TLC Animal Hospital and this hospital has been his home ever since.
While working as a Vet Tech/Assistant enrolled in the AVMA's certification program known as ECFVG (Educational commission for Foreign Veterinary Graduates) and after meeting all the requirements needed, Dr. Lara achieved his certification as a Doctor in Veterinary Medicine.
During college Dr. Lara played basketball for his university's team, which gave him the opportunity to travel to several places.
Aside from his passion for veterinary medicine, Dr. Lara has a personal interest in Photography and his secret love has been to work in the Bovine field (never did). He has one cat named Charlie. He enjoys spending time with his wife and two children. Dr. Lara likes visiting white sands and various places around El Paso.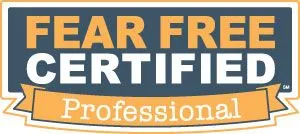 ---
Dr. Rocio Reyes

Dr. Reyes is originally from Juarez. She has a long (17 year) and diverse background in animal care. Prior to veterinary school, Dr. Reyes volunteered at the El Paso Zoo and worked at Sea World helping with a variety of animals including elephants, sea lions, and birds. She completed internships and volunteer projects with Moody Gardens and the Texas Marine Mammal Stranding Network. She went on to attend the veterinary program at Ross University and completed her clinical year at OSU. She has a strong interest in exotic and small animal medicine and surgery. She dotes on her long haired mix named Oliver, who is her hiking and kayaking partner.
---
Dr. Brenda Castorena
Dr. Castorena was born and raised in El Paso, Texas. She completed her undergraduate studies in Cellular and Molecular Biochemistry at the University of Texas at El paso. She worked as a veterinary technician for 3 years before getting accepted at Oklahoma State School of Veterinary Medicine where she completed her DVM. On her spare time she enjoys watching movies or going on hikes with her significant other and their 3 dogs, Kayla, Brandy, and Ari. Dr. Castorena dedicates some of her days off helping with vaccines, spays, and neuters at the El Paso Animal Services. Her professional interest include internal medicine, soft tissue surgery, and preventative medicine/client education.
---
Dr. Priscilla Garcia, DVM
"I have discovered through the years that veterinary medicine brings people together from all walks of life and from different cultures, which makes our profession so unique and awesome! After all these years of practicing, I still continue learning and improving my ability to help animals and make a difference. Whether it is preventive care to keep the patients healthy, helping the sick feel better, helping a new life enter the world, or assisting a patient to pass with peace and dignity, I get to make a difference every time. I am grateful and honored by the trust placed in me by both the patients and the owners that love them. And my goal is always to ensure the patient gets the best care possible and to treat them as if they were my own."
Dr. Garcia was born and raised in El Paso, Texas. As a daughter of two Mexican immigrants, she learned all dreams are achievable with hard work and perseverance, which led her onto her journey of becoming a veterinarian starting at a young age. She received her undergraduate degree in Microbiology at the University of Texas at El Paso. She then moved to Fort Collins, Colorado where she graduated from Colorado State University with her doctorate in veterinary medicine in 2006. Her strong interests are internal medicine and preventive medicine. When she is not working, she is busy raising her twin daughters, enjoys spending time with her family and her rescue dog named Lilly, cooking and always listening to music.